For the last few months, I've been anxiously awaiting news from both Microsoft and Apple as to what they'll be doing with their latest rounds of tablets. I'm in the market for a new tablet, since my old iPad Retina 3 got passed on to my Mom ahead of what I expected to be a short wait for the next generation of mobile devices from the big guys.
As it turns out, both companies have gone over a year since the last major refresh of their tablet lines, so rather than throw down money on old technology, I've been holding out for news from both Cupertino and Redmond as to what new marvels they would bring forth with their new releases.
Redmond is still MIA on a new Surface Pro 5, but today, Apple ended the suspense with the release of their newest iPad (dubbed, simply "iPad"), which replaces last year's iPad Air 2. Here it is: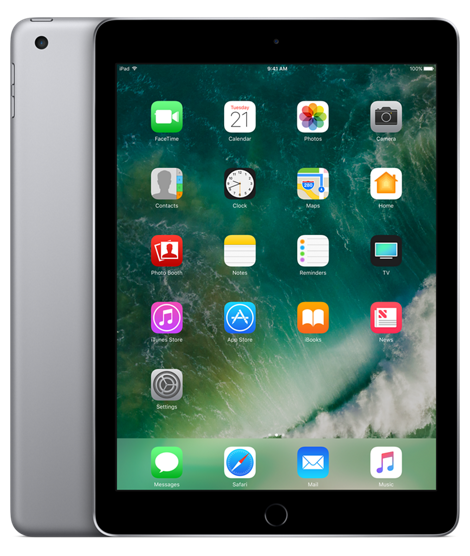 Look familiar? It ought to. Because for all intents and purposes, it's the same iPad as last year's model. It's got the same screen, same camera, same memory specs, same form factor, and a processor with a tiny speed-bump (the "A9" instead of the "A8x")… oh, and it's a little heavier.
But hey, at least they took $70 off the price.
Unsurprisingly, the new iPad was launched with zero fanfare. Indeed the news that got bigger interest is that they've refreshed the iPhone 7 lineup… by making it available in red. Yes, red. I can barely contain my excitement.
What happened to you, Apple? You used to be the folks who forced everyone else to innovate. And while I remain convinced that Apple is packed with smart and creative folks, we're seeing blessed little of this potential realized in the products released since Tim Cook took the helm.