Day 1 was the red carpet opening along with a revue of past favorites, followed by a round of comedy shorts from recent years.
My favorites so far:
"Fool's Day" 
Trailer (some spoilers):
Full movie:
Comments: Oh. My. God. This was wonderful, and very dark stuff. Absolutely brilliant comedy filmmaking by Cody Blue Snider. I only wish I could get this on disc to show off to friends.
Status Update: A Facebook Fairy Tale
https://www.youtube.com/watch?v=zxWMZdBMi1Q
Hilarious, snarky, and NSFW British movie from Dan Reisinger.
Chronicles Simpkins will Cut Your Ass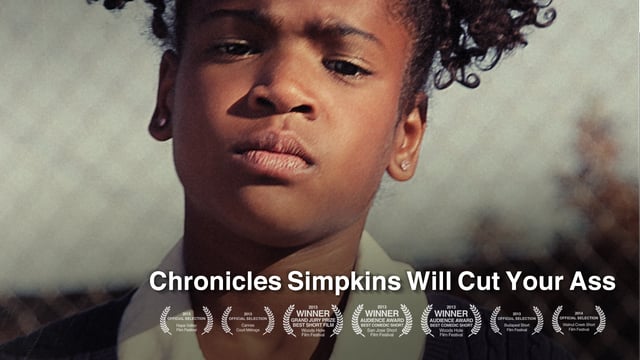 Brendan Hughes has a hilarious (and evil) take on the mean kids terrorizing the school playground… except this time, it's elementary school and the gang of toughs is led by a pig-tailed trash-mouth named Chronicle Simpkins. It's that rare short that starts out funny and gets funnier and funnier.
The Answers
A man dies and gets answers to all his questions about his life. A great premise, strong performances, tight plotting and a compelling emotional arc–everything a short film should be.